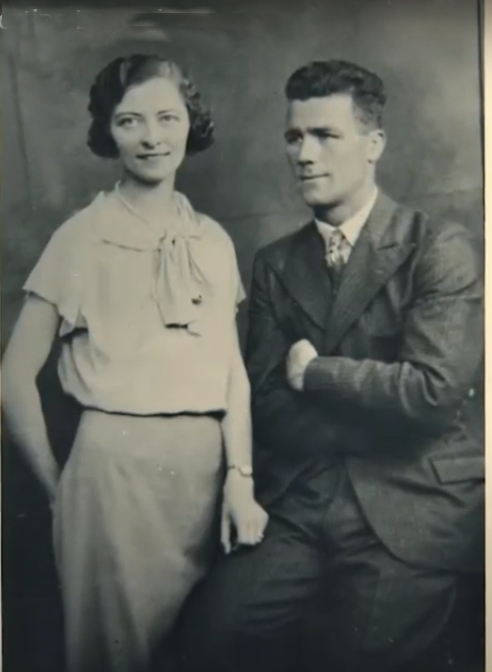 Clare Hearns was a member of the Casey family who lived close to Ballina in a rural townland called Ballymanagh. The Christian tradition was very strong in the Casey family, and Clare lived it to its fullest all of her life. The tradition was carried on by her husband Dick and their family and sustained them through the years into ripe old age.

Being married to a police officer meant many upheavals in family/community life due to transfers, but Clare took it all in her stride. It wasn't until Dick took up a permanent post as PT Instructer at the Garda Training College in the Phoenix Park, that Clare could finally say she could put down roots, and this she did. For many years Clare was Secretary of the Dublin branch of the Mayo Association and later held the position of its President for several years in addition to caring for her family, every one of which she was proud, and was grateful to have lived to see them all settled and raising their own children during her time.

When the end came in 1987, Mary Clare Hearns was laid to rest in Glassnevin Cemetery, Dublin, to be joined in 1993 by her loving husband Richard Joseph, better known as Dick.

Ní bheidh a leithéid ann arís, agus is mór an trua é.