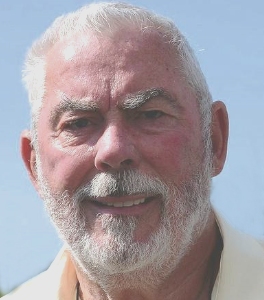 In 2011, the centenary of the Irish Athletic Boxing Association, every boxing club in the country was asked to mark the occasion in some unique way. Clubs could avail of a special small grant specifically for upgrading changing rooms, and Ballina Boxing Club took the bold step to enter a lease agreement to have a modern facility of their own made available to the club. The Hearns family was approached and they agreed to have their late father's name incorporated into the name of this new gymnasium. The facility was opened by the family in 2012 and the boxing certificates awarded to the late Dick Hearns during his career as a boxer were presented to the club. A life-size photo of Dick Hearns on the landing at the club entrance greets all who enter the premises. It is a reminder of what a Ballina native can achieve and will show the path to a healthy, happy, fruitful life to all touched by this great yet very humble gentleman who listened to the huge variety of voices from the powerful, ever-rolling River Moy each time he opened his window or door all those years ago.
In 2015, Vince Hearns was elected PRO of Ballina Boxing Club and became a Director and PRO of a company trading as Dick Hearns Centre shortly after it was set up in 2016. He is well suited to the role as his knowledge of the intricacies of working with people -- be they groups or individuals -- had stood himself in good stead during a long successful professional career. "The Hearns family see this project as a living monument to Papa Dick, which will facilitate those who wish to train in the noble art of self-defence and which would give them an opportunity to enjoy participation in the sport at national level and beyond as Dick had enjoyed." --- Vince Hearns
Vince Hearns spent a lifetime working with people as a business management consultant with special interest in the creation of business plans, and this skill was used to great effect by the company in having grant-aid ring-fenced for the construction stage of the Dick Hearns Centre. There were, however, inexplicable delays in getting to the final stage at which the company could see the cash in the bank before planning permission expired, so the application had to be withdrawn.
Vince had a successful career as a basketball player, representing his country on the international scene on a number of occasions. (Photographed here with brother Ollie, both wearing international basketball singlets, and brother Frank wearing his international athletics singlet. Papa Dick stands proud by his sons on the right.) Vince has another community life outside of his association with the Dick Hearns Centre and that is his great love of Irish music, language and culture. He has worked closely with Comhaltas Ceoltóirí Éireann over many years and has a very wide circle of friends in the organization and in Comhaltas branches as far away as Argentina which had its origin in Sligo. He hosts a radio slot on Ocean FM at 7 p.m. on Sunday evenings ( https://www.oceanfm.ie ) and this reaches out to lovers of Irish culture at home and all over the world. Vince
lives with his wife Mona in Strandhill, Co. Sligo and says he is proud to be part of the company which will resurrect the legacy of his late father Dick for the benefit of the youth of Ballina, Mayo people at home and abroad and for Ireland. Sadly, Vince's sister Dorothy Archer (Retired Executive Director UNICEF Ireland) passed away in 2015 just as planning permission for the Dick Hearns Centre was being granted, and his brother Desmond (Retired Lt. Col. Irish Army and Dick Hearns Centre Company Director) passed away in January 2020: like Vince, they were very proud of their late father and fully supportive of the project dedicated to his memory.